for the love of pets
Wildwood Animal Hospital
Wildwood Animal Hospital is a veterinarian serving Portland and Gresham, OR. Our patients enjoy access to some of the most comprehensive and modern services available. More importantly, we deliver that care in a way that places each pet's individual needs as our highest priority.
Book Appointment
contact us
Proudly Welcoming New Clients!
Portland, OR
About Wildwood Animal Hospital
Our Story
Since 1973, Wildwood Animal Hospital has been serving the Portland and Gresham communities, providing comprehensive veterinary care with a uniquely personal touch. Our goal is and always has been to deliver exceptional care that promotes a lifetime of good health for our patients while also supporting the needs of the people who love them. We want to partner with you, working toward the shared goal of helping your four-legged family member enjoy many happy, healthy years by your side.
What we do
Our Veterinary Services
By bringing your pet in for regular checkups, you'll help prevent many common ailments that can affect companion animals. You'll also improve the chances of early diagnosis in the event of an underlying illness.
The food your pet consumes can mean the difference between simply surviving and truly thriving.
Our skilled staff
will determine your pet's unique nutritional requirements and develop the perfect diet.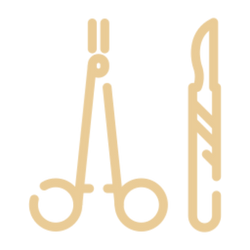 Regardless of complexity, your pet's procedure will be our highest priority. From the moment you arrive, we'll be there to set your mind at ease and help keep your pet calm and relaxed.
Our professional dentistry services include both routine, preventative care as well as advanced treatment for existing oral conditions.
Your Veterinarian in Portland
Devoted and Compassionate Care
There is a special bond we share with our animal companions….a connection that transcends the spoken word and enriches our lives. Our pets are more than just animals that share our homes. They are our loyal friends. Our fiercest protectors. They provide us with unconditional love and ask for nothing in return other than a little bit of our love and attention.
At Wildwood Animal Hospital, your trusted Gresham / Portland area vet, we understand this special kinship you share with your four-legged friend. That's why we work so hard to support and foster that relationship and to help extend the years you get to spend with one another. Helping the pets in the Portland / Gresham area enjoy long, healthy, and happy lives is more than just a job for us. It's an honor.
They always treat our animals with great care! Very front front office and support staff. The doctor is pretty straight forward and not one for much small talk. BUT that is A-okay with me because my animals are happy and healthy as can be in his care!

– Kirstie O.
Very professional, friendly staff. I took my two recently adopted cats there for an initial exam and was impressed with how welcoming and caring the staff were. I will definitely make this clinic "home base" for my cat's future care.

– Scott B.
People know their animals! This vet listens better to your concerns and what he can do to help you and your pet! Instead of what else they can sell you. I feel like I got what I came there for and my dog is already healthier and happier!

– Brian L.
Testimonials
Our goal is to consistently deliver the best available patient care and exceptional client service, and your valuable feedback helps us to both achieve that goal and to communicate the value of our services to others. Thank you for the kind words you have left for us over the years. We look forward to continuing to serve the pets of Portland and beyond!